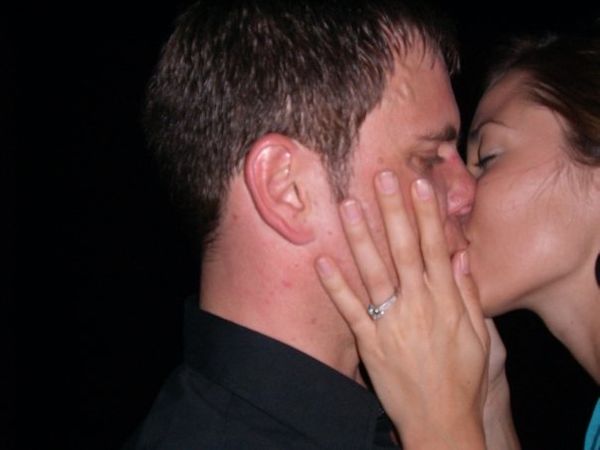 It all started in hair hair salon.....seriously!
A couple years before Wild Orchid Salon came to be, Danielle and Jared actually met in an upscale Austin hair salon. After completing cosmetology school and receiving her license in 2007, Danielle started her career in hair at Jose Luis Salon. Jared worked as a Vice President with Grande Communications which had offices in the same building. Jared started getting his haircut at Jose Luis but it was several months before they would finally date. The story of events that led up to Danielle finally asking Jared out is quite entertaining so if you ever find yourself in her chair ask her about it! Danielle and Jared will always be grateful to Jose & Bill for hiring Danielle, having a beautiful salon in which the two would meet and supporting Jared's scheme for a surprise proposal in Zihuatanejo!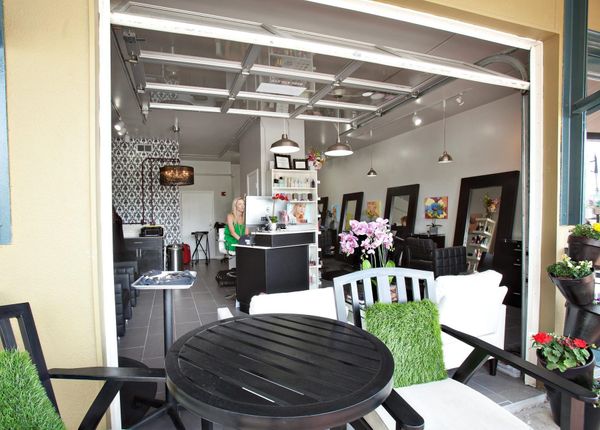 A wedding, baby Ella and then Wild Orchid
Danielle and Jared were married in 2009. Danielle continued her career after the wedding being promoted from apprentice to stylist at Jose Luis Salon. Baby Ella come into the world in April 2011 full of personality for day 1. Later in 2011 after 3 successful battles against breast cancer, they lost Jared's Mom, Vicki, at the end of 2011. A few months later, Jared planted the idea with Danielle to open her own salon with some of the inheritance. In February 2012, the couple took over the lease of a 695 square foot salon on West 3rd Street in Downtown Austin. The original owner of Wild Orchid Salon had decided to leave the world of hair for a new career. Danielle's grandmother had grown orchids for years in Naples, Florida, so keeping the name Wild Orchid Salon seemed preordained. Wild Orchid was reopened in March with just 3 chairs.
A little growth and our 1st award!
As 2012 progressed, the salon grew from 3 to 5 chairs adding two more Master Stylists.. Wild Orchid also received its 1st award with Danielle being recognized as Best Men's Stylist in the Austin Monthly Magazine annual reader's poll. Through 2013, Wild Orchid steadily grew its clientele and built a reputation for being an intimate salon providing an upscale salon experience.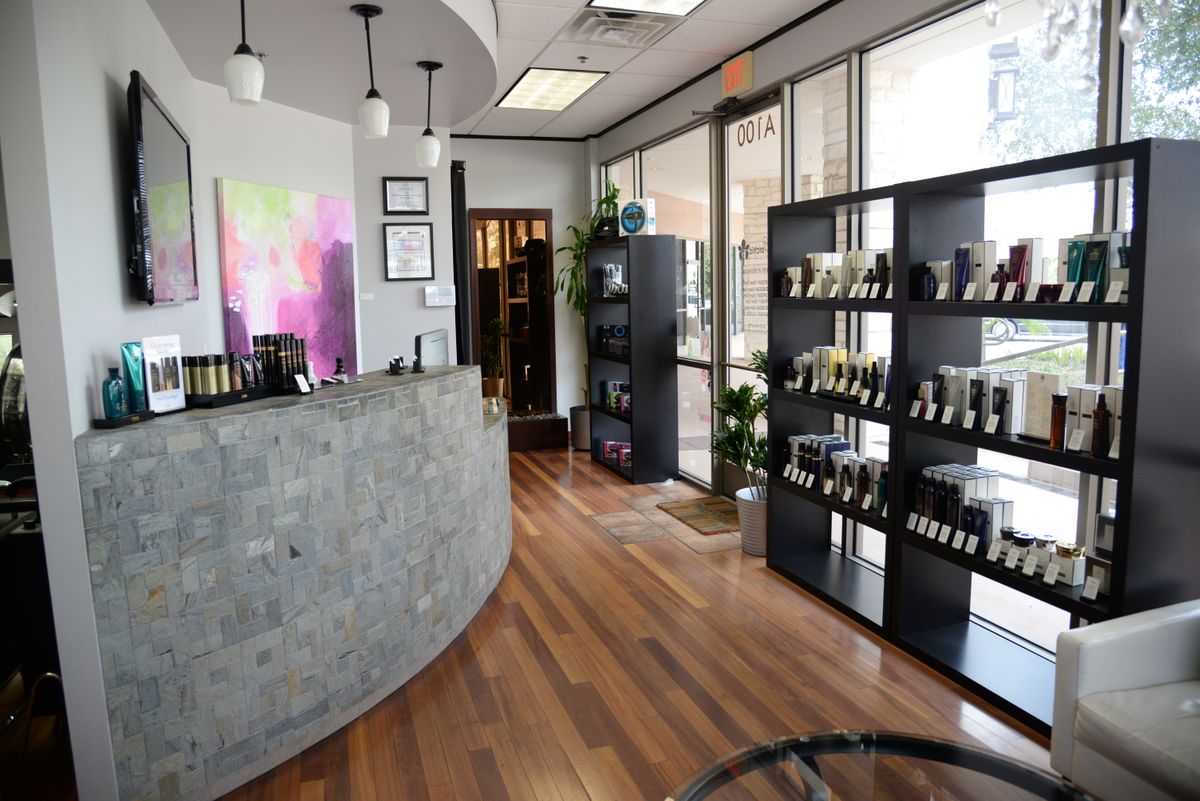 Go West.......West Austin that is
Wild Orchid started 2014 with a bang and things just kept on going! A 2nd location was added in February 2014 with a salon in Bee Cave-Lakeway. The quick success of the second location allowed Wild Orchid to take advantage of a great opportunity to add a 3rd location in Westlake which opened that September. As their brand recognition grew, Danielle felt the salon needed a luxury hair care line establishing a partnership with Luxury Brand Partners to bring in the exclusive Oribe Hair Care line and become a Featured Oribe Salon. Wild Orchid also joined the Wella Global Elite program. The combination of Oribe and Wella has afforded Wild Orchid to bring world-class ongoing education to its styling team and assure an upscale salon experience to its clientele. The year could not have ended better as Wild Orchid Salon was recognized as "Best Salon in Austin" by Austin Monthly magazine!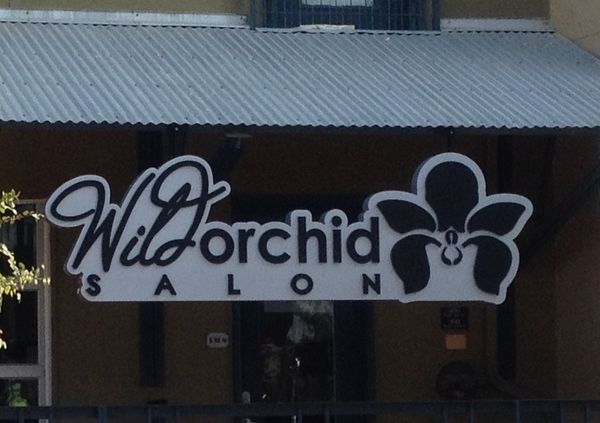 Baby Leo and Downtown Expansion
In April 2015, Baby Leo joined our little family just a week before his big sister's 4th birthday. Because life was not crazy enough, Danielle and Jared embarked upon an expansion of the original Downtown 3rd Street location seizing the opportunity to take a space next door vacated by another salon. After the expansion the flagship downtown salon grew from 5 to 11 chairs and a giant LED building sign to help Wild Orchid stand out in the bustling Seaholm District surrounded by all the new high rises. In late November, Wild Orchid Salon was honored to receive "Best Salon in Austin" in 2015 for the 2nd consecutive year from Austin Monthly Magazine Annual Reader's Poll!. Going into 2016, the couple launched a 2nd related business venture, Credible Culture - a boutique salon distribution company.
2018 brings us Goldwell color, more upgraded service offerings and​ a new build out for our Bee Cave location
In the Spring of 2018, Wild Orchid converted to Goldwell as our primary color line. As part of this conversion, Goldwell is making a significant commitment to education at Wild Orchid this year and the years ahead. In the summer of 2018, plans included in-salon certifications for Keratin Complex, and Hot Heads Extensions to help our Wild Ones increase their income potential. Towards the end of the year, Wild Orchid will complete its first build out of a new salon location from a shell space in Bee Cave just across the street from our original Bee Cave space. We hope to move before the busy holiday season.
More to come.......
Family, Friends & Great Music