Trust your tresses to a Master Certified Brazilian Blowout Salon
Wild Orchid Salon has achieved the highest level of Brazilian Blowout certification being recognized as a Master Certified Salon. Every Wild Orchid stylist offering Brazilian Blowout has completed the Brazilian Blowout education and test certification. You can check for yourself on the Brazilian Blowout Salon Finder. Wild Orchid also consistently ranks as one of the top salons when you search "Best Brazilian Blowout" on Yelp.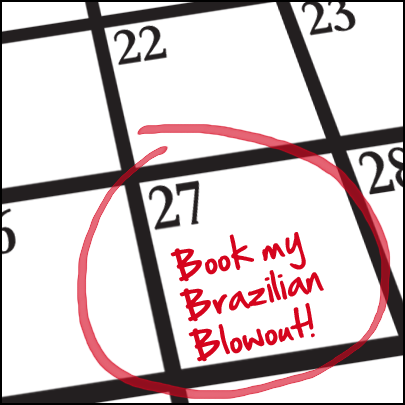 Customizable – keep curls and lose frizz or achieve a straight and sleek result.
No Down Time – leave salon and immediately wash hair, exercise, put hair in a stylish pony tail or clip without having to wait days to do so.
Great for All Hair Types – curly, kinky, coily, frizzy, fine, or coarse, we've got you covered.
No Change to Curl Pattern – after about 12 weeks, natural curl pattern returns.
No Line of Demarcation with New Hair Growth – great for transitioning from Japanese straighteners or other keratin treatments.
Treatment is Finished at Salon – after about 90 minutes, you leave the salon with smooth, frizz-free hair for up to 12 weeks.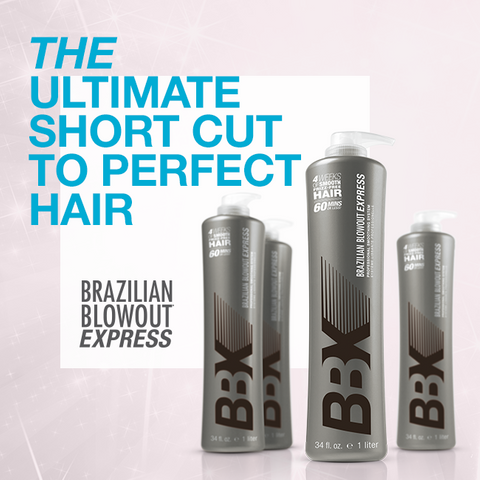 The NEW Brazilian Blowout Express Treatment
BRAZILIAN BLOWOUTEXPRESS
Looking for a quick fix that eliminates frizz and doesn't take a lot of time? If yes, the BRAZILIAN BLOWOUT EXPRESS is the smoothing service for you! Utilizing intuitive smoothing technology + amphoteric cleansers BRAZILIAN BLOWOUT EXPRESS smooths and cleanses in one step to deliver 4 weeks of smooth frizz-free hair in 60 minutes or less.
NEW! BRAZILIAN BLOWOUT EXPRESS ADVANTAGES;
Smooths + cleanses in one step.
Dramatically reduces frizz for 4 weeks*.
No wait period.
No restrictions.
Brazilian Blowout Sizzle Reel
BRAZILIAN BLOWOUT IS THE ONLY SMOOTHING TREATMENT THAT CAN BE CUSTOMIZED
to keep curl and lose frizz, or to achieve a sleek and straight result. Known for significantly reducing drying and styling time for up to 12 weeks, a major benefit of this treatment is that it is finished at the salon with no "down" time. This means you can leave the salon and immediately wash your hair, exercise, put it in a stylish pony tail or clip without having to wait days to do so. It is probably best to see the Brazilian Blowout results rather than have us ramble on about it so here is a Brazilian Blowout video for you.
Brazilian Blowout Process
Because it's an iconic brand recognized by name, BRAZILIAN BLOWOUT is the most imitated smoothing brand on the market, so be aware of imitators. When you book your appointment, here are a few things to consider to ensure you're receiving the one and only original Brazilian Blowout professional smoothing treatment.
THE PROCESS
When you arrive at the salon, the process is as follows:
Stylist will assess your hair and determine which result you would like to achieve – straight or curly.
Stylist will shampoo your hair a few times with our specially formulated Anti-Residue Professional Shampoo to prepare your hair for optimal smoothing results.
After towel drying, your certified stylist will divide your hair into sections to begin to comb the Brazilian Blowout Professional Smoothing Solution through each section of the hair from root to tip; lightly dusting each section, careful to not saturate it.
Stylist will then blow-dry your hair as smooth and straight as possible with a round, boar bristle brush.
Once the hair is dry, your stylist will divide the hair into four sections and being using a flat iron to seal in the solution.
Once flat ironing is completed, the stylist will then rinse the hair (not shampoo), towel-dry, and apply the Brazilian Blowout Deep Conditioning Masque to further seal in the solution and reset your hair to it's natural pH. This will sit on the hair for one minute, and then the stylist will rinse the hair once again and towel dry.
Your certified stylist will now apply the Brazilian Blowout Smoothing Serum to assist in detangling hair prior to final blow dry and styling.
After about 90-120 minutes (depending on the density and amount of your hair), your treatment is completed, and you can leave the salon with the freedom to immediately wash your hair, exercise, or put it up in a pony tail or clip without having to wait to do so.
Brazilian Blowout Gallery