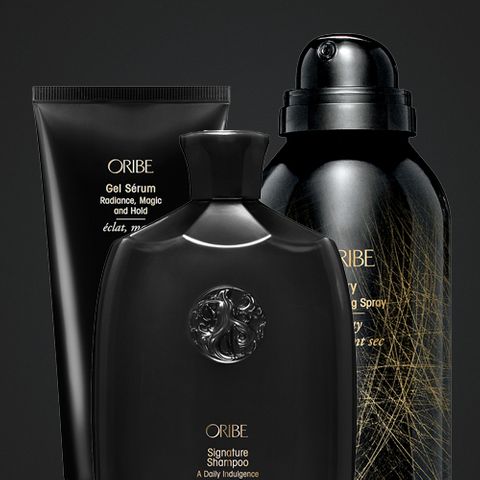 Oribe
Oribe, the luxury product line from one of the most influential hairdressers of all time, defines luxury in hair care. Combining over 30 years of styling heritage at the top of the editorial and salon worlds with old-world craftsmanship and cutting-edge innovation from the most sought-after beauty artisans, the Oribe line delivers the highest possible levels of performance and sophistication. Oribe delivers truly original formulations: gels that condition, oils that hold, sprays that don't flake or clump, skincare-grade shampoos that prep hair for styling while protecting it from the environment, all lightly scented with specially commissioned French perfumes. Beautiful in function and form alike, this line is for taste-driven individuals who know that personal style – perfectly expressed through excellence – is the ultimate luxury.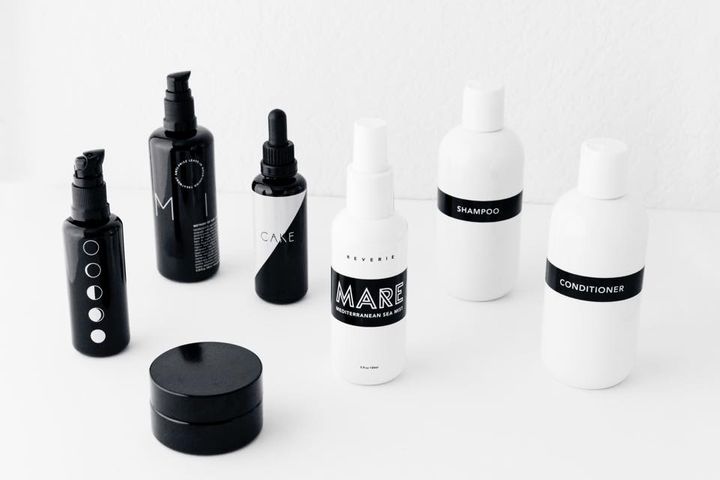 Reverie by Garrett Markenson
A luxury, organic hair care line handcrafted in California. Founded in 2009 by Hairdresser Garrett Markenson. All products are made with an intimate focus on craftsmanship and quality. Its flagship, award-winning product, MILK anti-frizz leave-in nourishing hair treatment has been a top seller at Wild Orchid since we started carrying the line. Milk is carefully handcrafted using the finest organic ingredients and essential oils from sustainable origins. Stylists love the way MILK protects the hair and scalp, while promoting growth and restoration. M I L K is a weightless, blow dry lotion that strengthens the hair & locks in hair color. The luxurious pure essential oils chosen for this popular treatment serum are otherwise only found in the most eminently posh perfumes. Reverie also has added a Shampoo & Conditioner to their repertoire, which protects hair and scalp, while promoting restoration. The latest additions to the Reverie line are RAKE styling balm, and CAKE scalp serum. RAKE is a light hold styling whip which nourishes hair while adding support and structure, and CAKE is an anti-aging, hair growth scalp serum. Reverie's most recent product additions include EVER Recovery Hair Oil and MARE Sea Mist Texture Spray.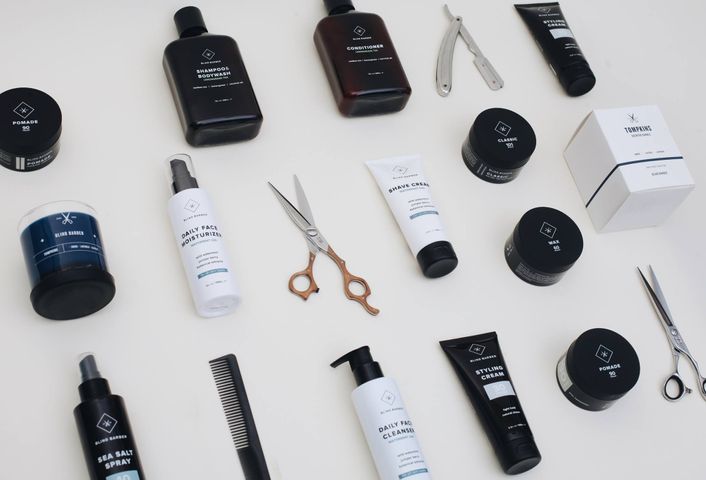 It used to be that the barbershop wasn't just a place to get a haircut or shave; it was the hub of the community – where people got together to bond, socialize and exchange ideas.
With the goal of bringing this camaraderie back in style, Blind Barber, a barbershop and parlor with locations in New York, NY, Los Angeles, CA and Brooklyn, NY, has created a concept that goes well beyond cuts, shaves and cocktails. By cultivating a men's grooming line, voice and destinations, Blind Barber has expanded into all realms of the modern man: Grooming, Fashion, Music, Lifestyle, and more.
Occupying shelves in premier retail destinations such as Barney's, J. Crew, and Odin, Blind Barber has quickly solidified its position among top brands in the men's grooming industry. Blind Barber has been named one of the country's top barbershops by both Travel + Leisure and Maxim magazines, while the products have received awards from Allure Magazine, Men's Health, and even a packaging design award from Wallpaper Magazine. Combining location-based experiences, an inspired product line, and a credible online voice, Blind Barber has attracted an ever-growing worldwide audience and interest.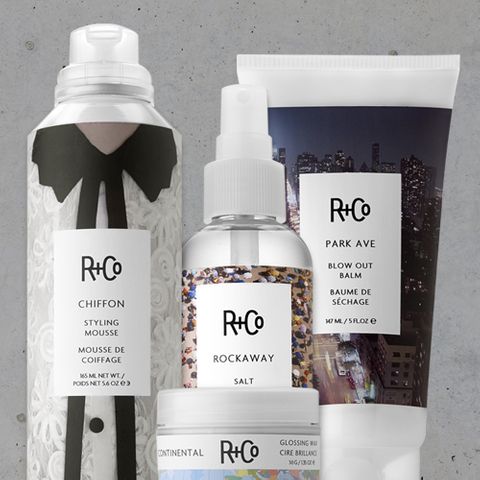 R+Co
All R+Co premium hair care products are treatment-oriented, with the health of the hair and scalp always top-of-mind. R+Co uses unique ingredients and complexes to make sure that each product delivers true benefits. Every product in the line is formulated without parabens, sulfates (SLS or SLES), mineral oil or petrolatum. They are all vegetarian, cruelty-free, gluten-free and color-safe. R+Co is about an experience. The packaging and fragrances were designed to enhance that experience and evoke a feeling, place, style or attitude. You'll know just by looking at a bottle or tube what a product is meant to do, and the subtle yet sophisticated fragrances—meant for both men and women—are as individual as our clients and Austin itself.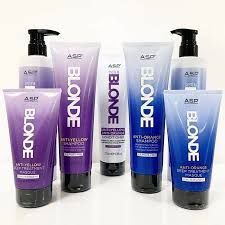 Affinage MODE- Cool Blonde
This purple toning trio neutralizes unwanted yellow tones in the hair. Formulated for natural greying hair, or chemically lightened hair to maintain brightness, and banish brassy tones.
MODE Cool Blonde Shampoo-
Revitalise lacklustre locks with this sulphate-free toning shampoo. The gentle, low pH formula removes impurities while violet colour pigments neutralise unwanted yellow tones & protect against brassiness. Cool Blonde Shampoo intensifies shine, brightens blondes & adds a hint of silver to enhance white or greying hair.
MODE Cool Blonde Conditioner-
This nourishing, shine-inducing conditioner is enriched with violet colour pigments and special cationic ingredients to brighten & hydrate the hair, leaving it smooth, supple & energised with luminous shine. Use after Cool Blonde Shampoo to enhance the effect.
MODE Cool Blonde Illuminator-
Refresh bright blonde tones with this deep conditioning semi-permanent toner. Anti-yellowing, neutralising colour pigments restore the brightness of natural and processed blonde, grey or white hair while the nourishing, low pH formula with DATEM® Technology leaves locks soft, supple and illuminated.